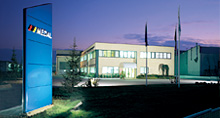 Main offices, R&D department, and sales and logistics departments at Castel Guelfo, Bologna.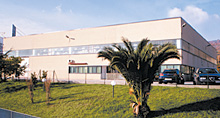 Plant at Dogliola, Chieti.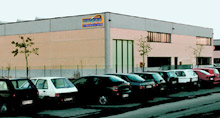 Unit of the moulds, tooling, and die-cast alloy (Zn+Al+Mg alloy) processing workshop.
Over the years MEDAL has strongly consolidated its market standing thanks to a constant growth trend...



Production and logistics optimisation has always been our number one priority and quality, much pursued by all nowadays, is for us not so much a goal but a standard to be consistently met and maintained.

More than a rightful acknowledgement,

the Company's ISO 9001 certification is to us first and foremost an undeniable statement of fact.



Each of our production facilities is specialised and organised for a given type of processing and hence perfectly capable of satisfying the most demanding and exacting requirements in its trade sector.



After twenty years of experience and growth, the company is now in a position to fully handle all design and production stages throughout thanks to four different facilities, each of which specialised according to the material to be processed and type of product manufactured.

A strongly market-oriented sales organisation making for excellent customer servicing and satisfaction ensures its efficient and capillary presence both at home and abroad.